The Daily Sales report can be easily exported or printed directly from the dashboard.
Filtering drop-down options are available in the gray bar.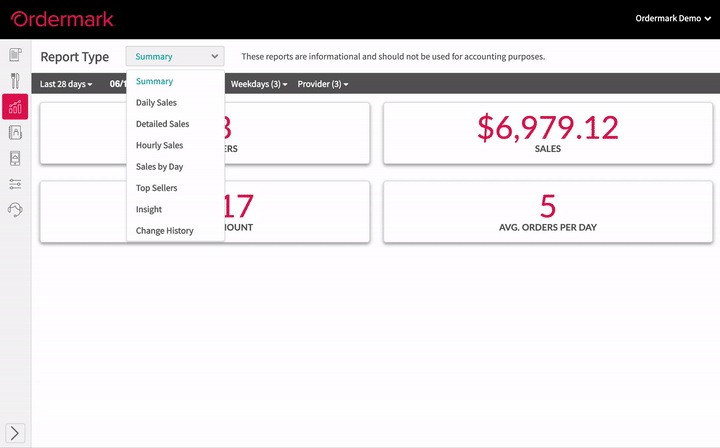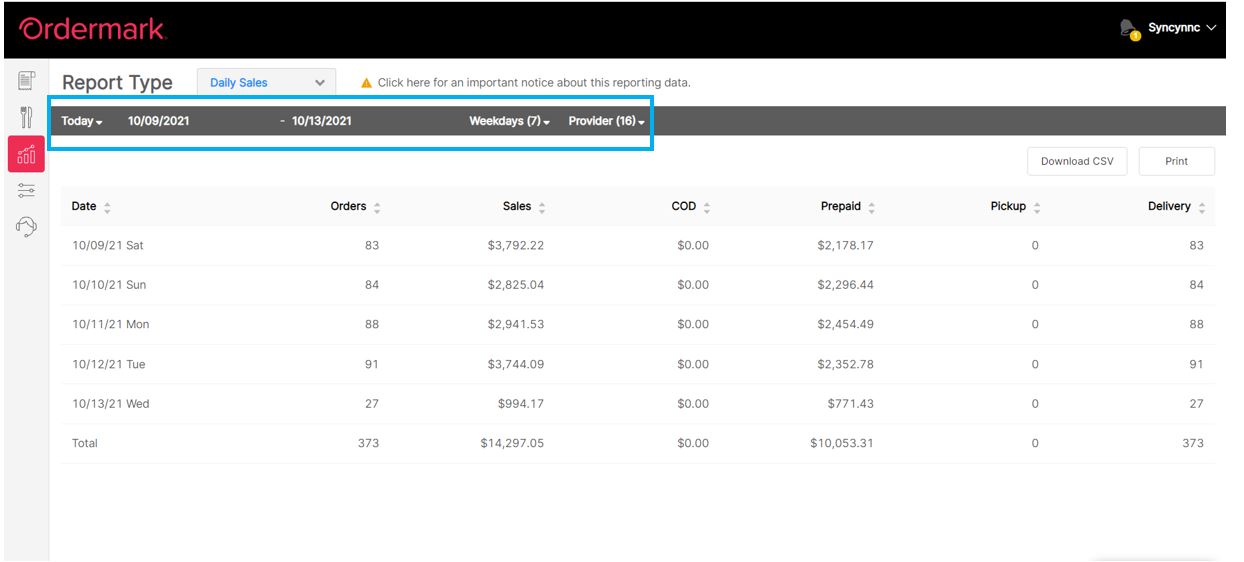 This report can be used to:
View which day of week has higher online ordering volume.

View difference between delivery and pick-up orders.

Quickly check the health of your online ordering.