Creating a New Item
1. There are 2 ways to create a new item:
Select the Items tab on the top and click the New Item button.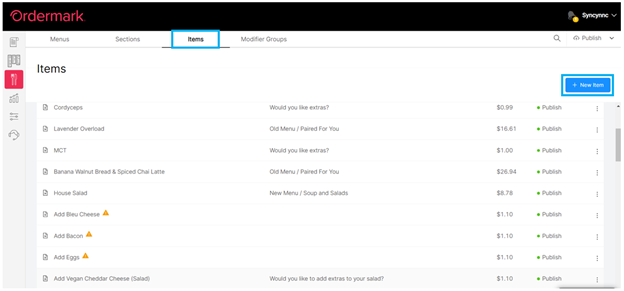 While editing or creating a section, click the Select Item search bar and select the Create new item button.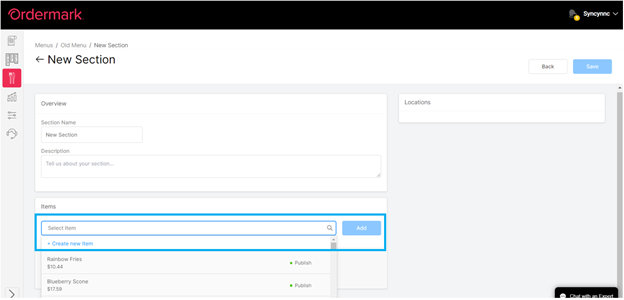 2. On the New Item screen, enter item details fields.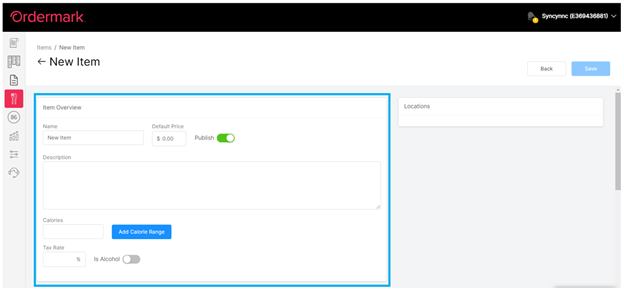 3. Upload an image, if desired.
4. Assign Modifier Groups if the item requires modifiers.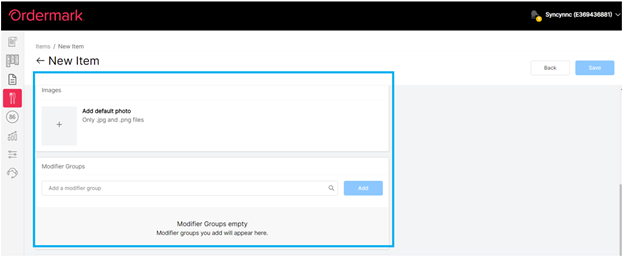 5. If the item is available in multiple menus or sections but with different pricing, add Price Override rules. Note: The item must be created and placed in a Section before a Price Override can be added.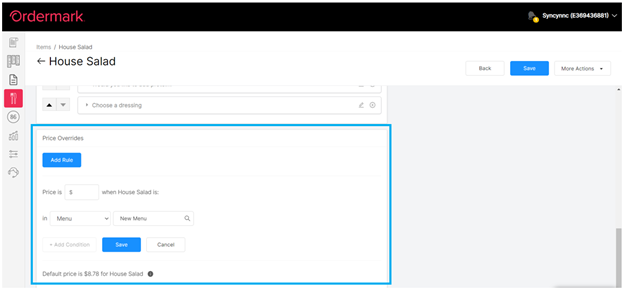 Example: You might have an item that should be $10 on the lunch menu, but $12 on the dinner menu. You'd do that with price overrides. Set that item's default price to $10, then add an override for menu, dinner of $12.
6. Click Save.
Editing an Existing Item
1. Select the Items tab on the top to display all available items.
2. Click on the Name of the item to edit or select the 3 dots to the right of the item you would like to edit to display your options (Edit, Duplicate, or Remove).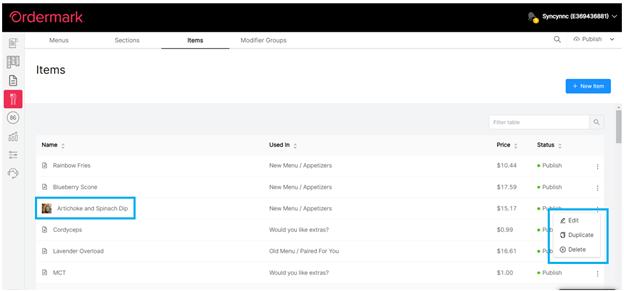 3. Make desired changes.
4. Click Save.