1. There are 2 ways to create a new Modifier Group:
Select the Modifier Groups on the top and click the New Group button.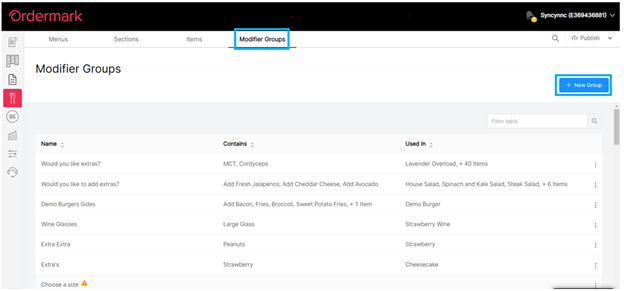 While editing a specific item, click into the Add a Modifier Group search bar and select Create a new modifier group.
2. Enter the Modifier Group Name.
3. Assign Minimum or Maximum.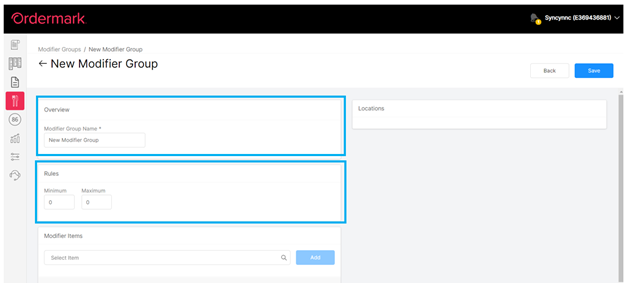 4. Add or Create Items for the modifier group.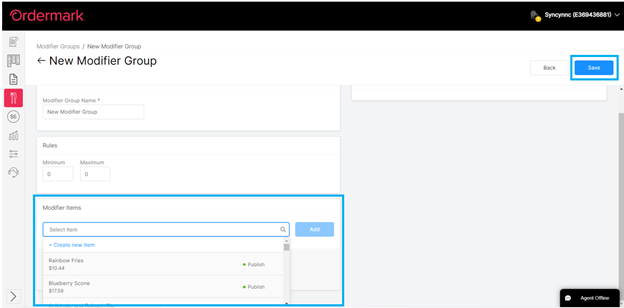 5. Click Save.