How can I report an issue, upcharge, or change to an order?
Go to the Orders home screen.

Find the order with the issue.

Click

Details

.

Submit your issue at the bottom of the order details screen.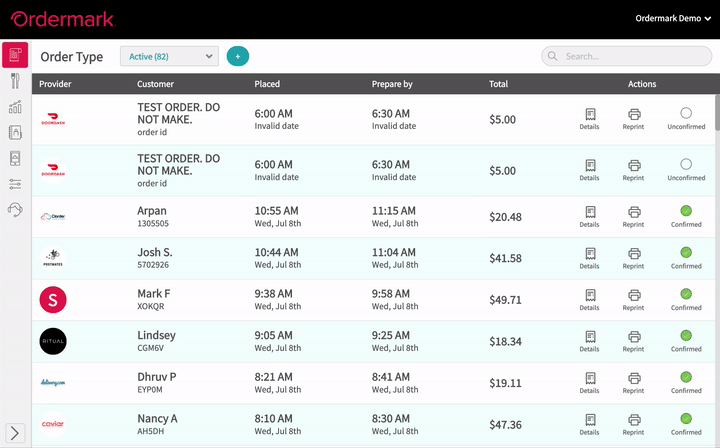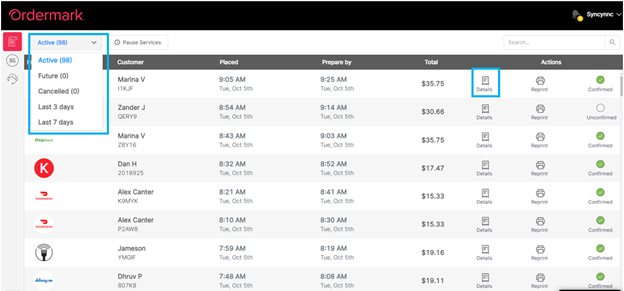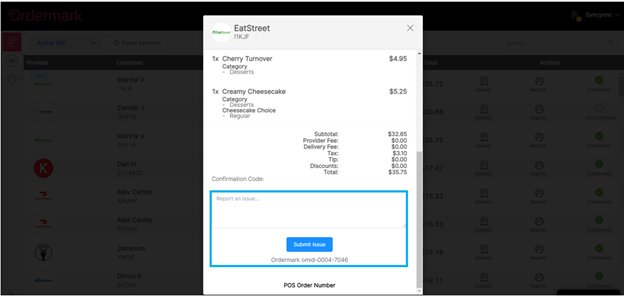 What do I do if a customer requests a refund for a specific order?
Go to the Orders home screen.

Find the order to be refunded.

Click

Details

.

Report the issue, then submit the refund by clicking Submit Issue at the bottom of the order details screen (refer to video above).
How can I make an item on my menu unavailable for orders until I have it back in stock?
Select the 86 Tab in your dashboard.
Select 86 (temporarily remove an item).
Then "Confirm." Note: Item will be unavailable for the remainder of the day.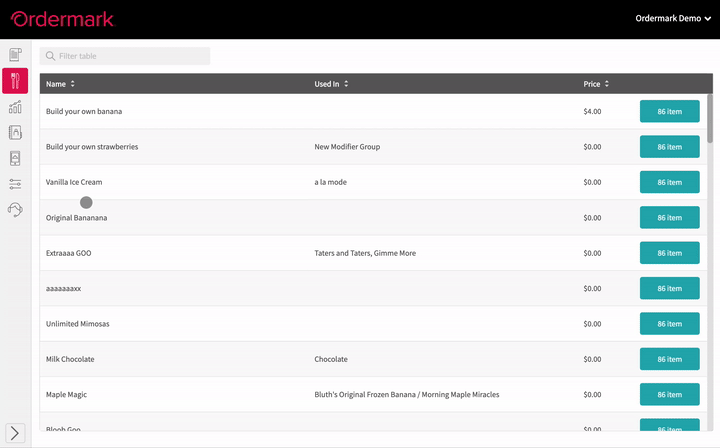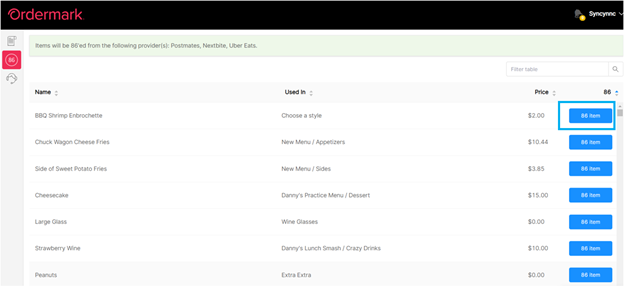 How do I change the prep time for an incoming order?
To update your existing prep time, please contact support at 833-673-3762 or [email protected].
I have to close for a Holiday or change my hours of operation, who do I contact?
You can now easily update your restaurant's Holiday Hours directly in your Ordermark Dashboard with the

Holiday Closures feature.

Whether it's for an upcoming holiday or to adjust your hours of operation, it's easy to manage store hours when you're not operating during your typical times.

To access Holiday Closures, click the Settings Tab then Holiday Closures.

From there, you'll see a list of your

Holiday Closures

.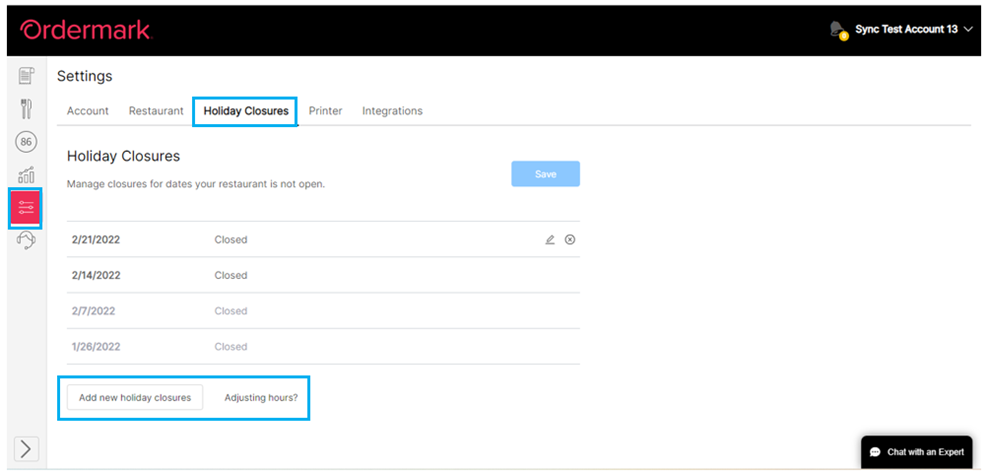 When you're ready to add Holiday Closures, press the "Add new holiday closures" button at the bottom of the page.

Select the date/dates the store is closed. Then press Save.

NOTE: Holiday Closures must be added at least

24 hours

in advance.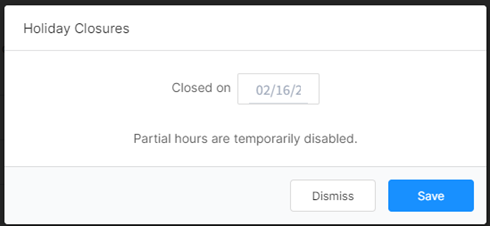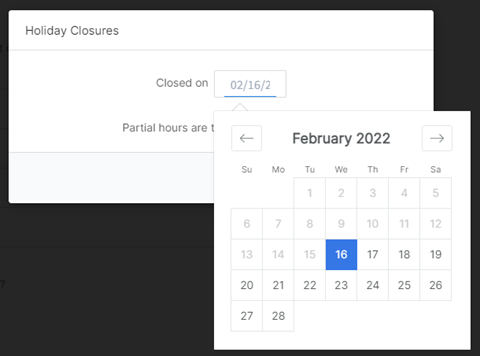 Removing Holiday Closures
If you need to change or remove the Holiday Closure you've created, find the Holiday Closure and press the Pencil button to the right. You have the option to delete or cancel the date.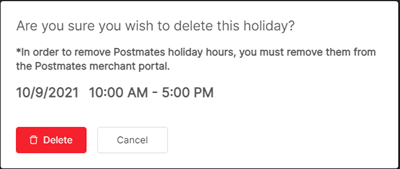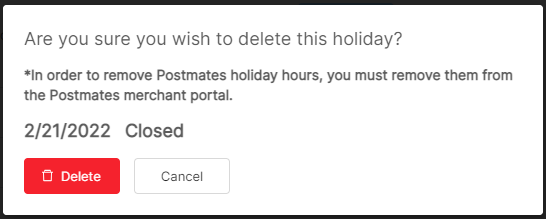 Adjusting Hours of operation.
Select the "

Adjusting hours?

" at the bottom of the Holiday Closures page

A pop up will appear.  To adjust your hours, it must be done in the

Sync Menu Manager

.

Click

Go to my menus

.  The link will take you to the Menus page of Sync. 

Select

Edit

on the Menu and adjust the hours in the

Menu Schedule

.

Note: make sure to

Publish

the menu.