We get it, sometimes things get too busy and you need to pause your incoming orders. 
To temporarily pause your incoming orders, click the Pause Services button at the top of the Orders page.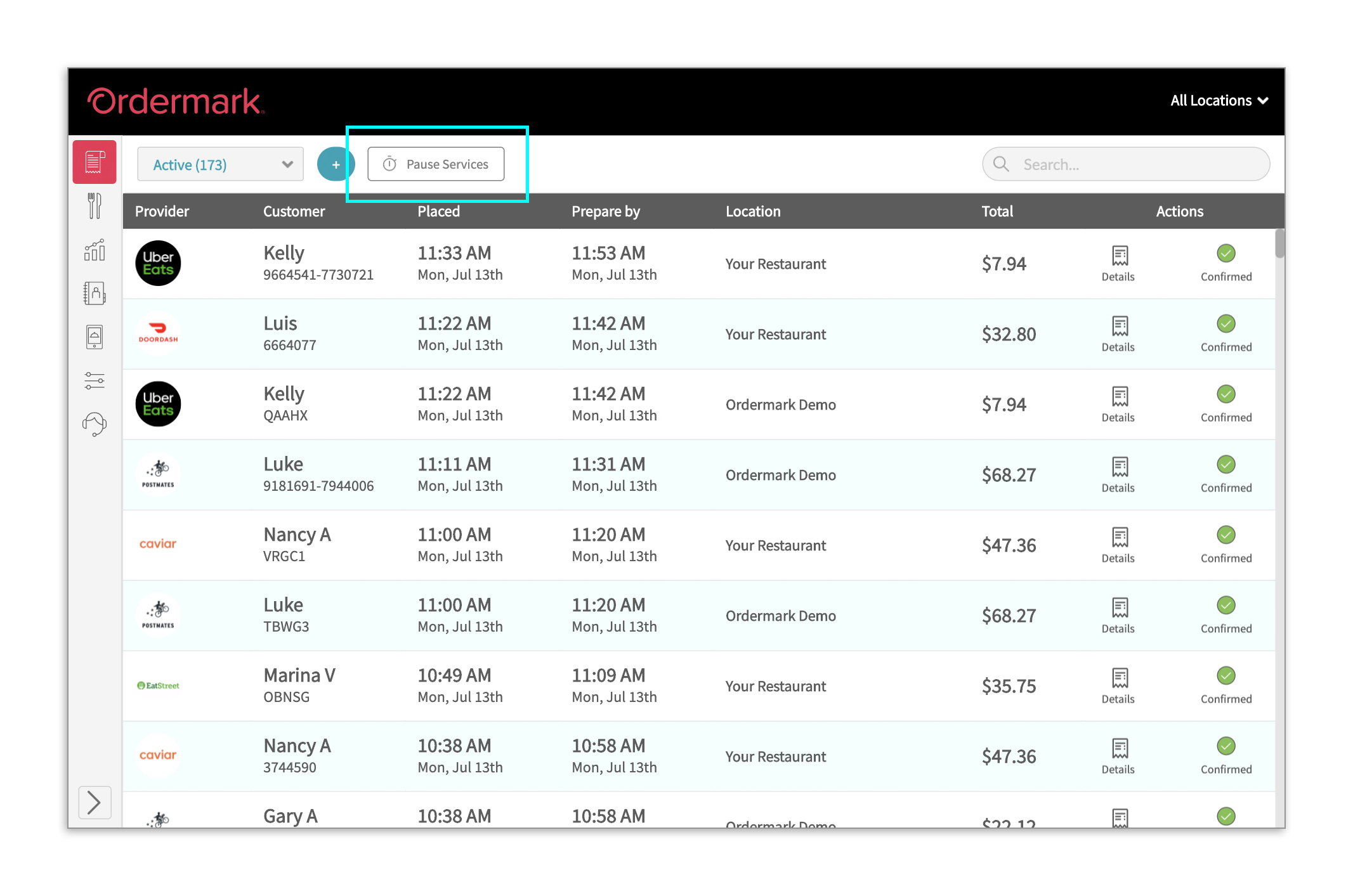 From here, select the service(s) you would like to pause.
Note: Pause requests for services without an API integration take longer to process.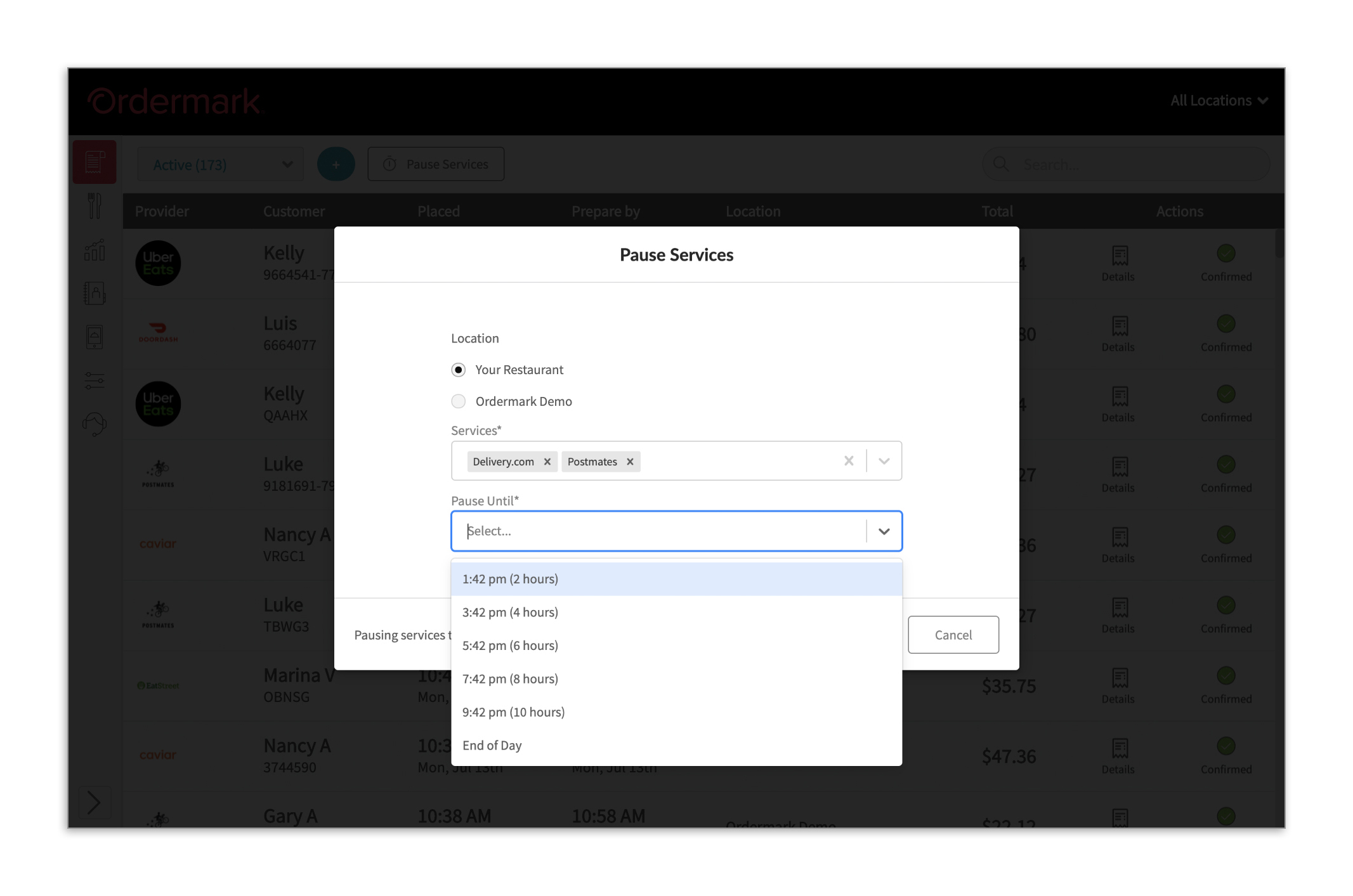 Next, choose how long you want to stop receiving orders from the selected service(s). If you want to pause services until the following day, select End of Day.
Finally, enter your name to confirm the pause request. This helps us quickly resolve any issues if they occur.