The Summary Report is a brief overview of your online ordering business during a specific timeframe. 
To change the filters, simply click on the drop-down options in the gray bar. You can filter by date range, day of week, or specify by provider.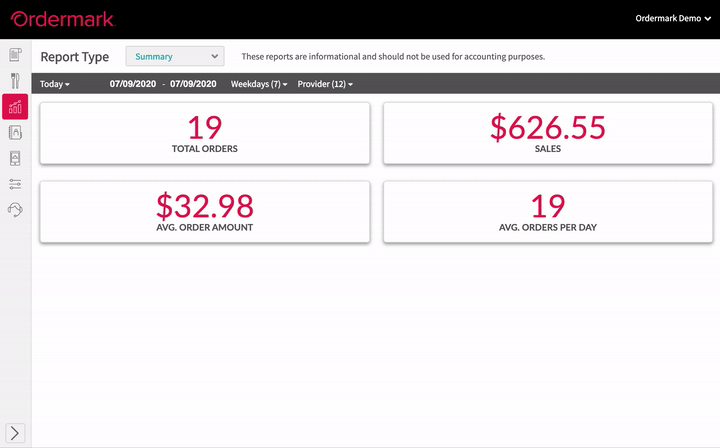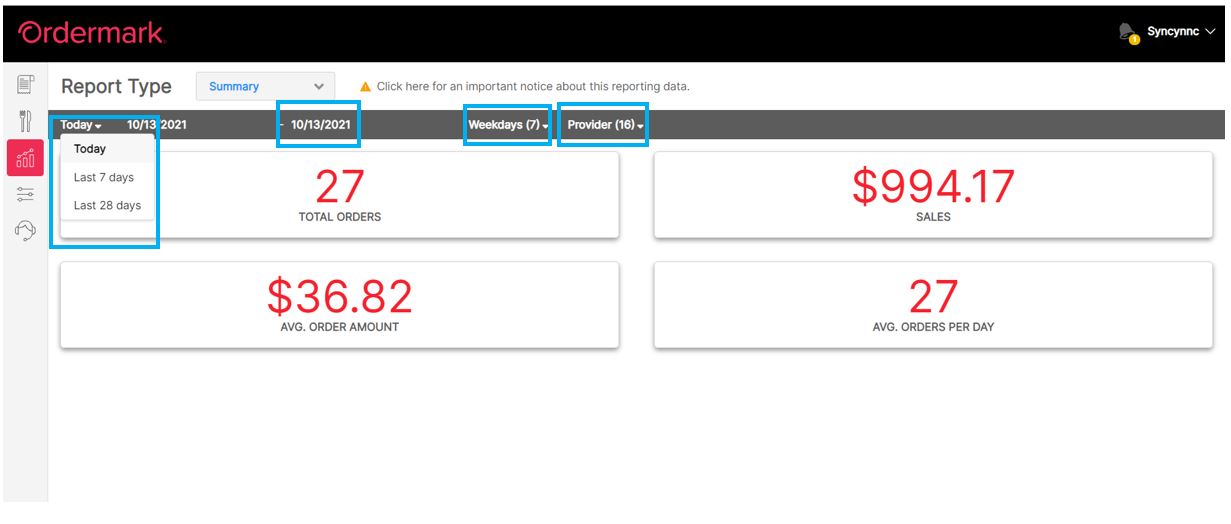 The Summary page will show you:
Total orders for the date range specified (in gray bar).
Sales in specific date range.
Average ticket amount.
Average orders per day during filtered date range.