View your top 5, 10, 15 or 20 best selling items and the revenue they generate with the Top Sellers report. To select how many items you wish to view, simply select from the drop-down.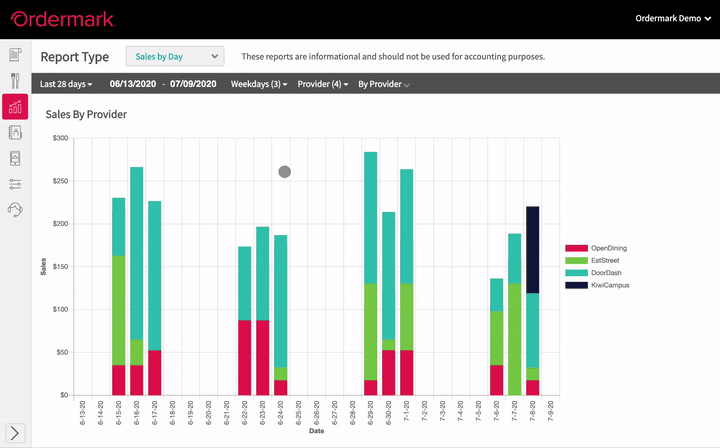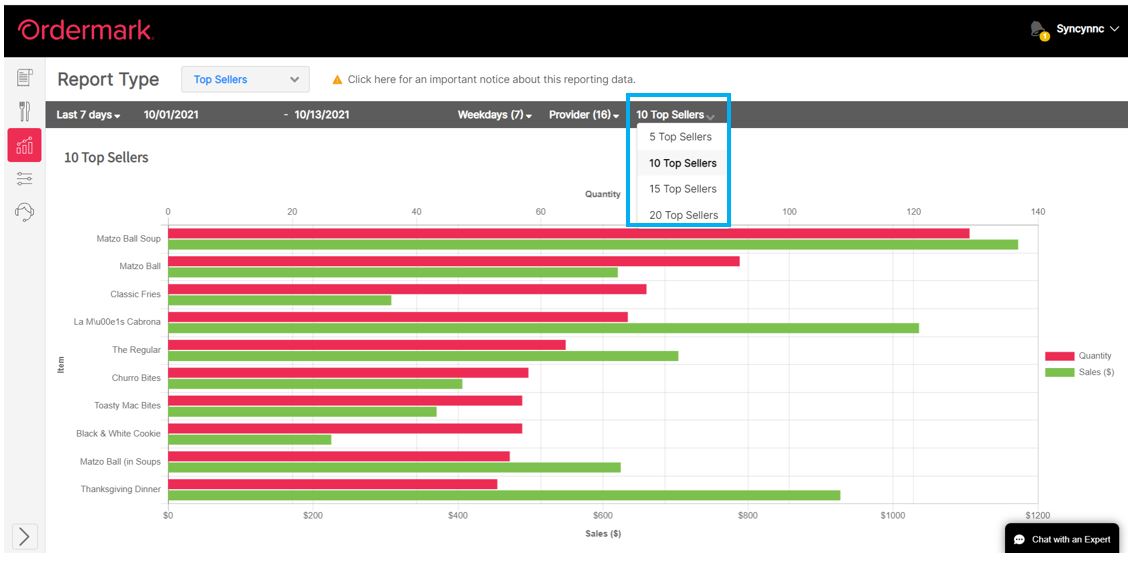 Better prepare for inventory shortages.
Understand you online ordering customer.
Help staff prepare for day-of food prep.